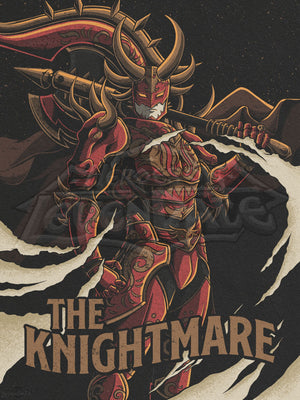 The Knightmare 'Legends Collection' Poster
Knightmare re-imagined.
Join the Inspired and scale the epic factor of a room with a poster of your favorite Heroes of Levendale character from 'The Legends' Collection.
This limited run, alternative art poster is made of high quality paper, fit for a frame with a fandom approved size of 18" x 24". The perfect ratio for a wall accent.
Just don't hang it over your bed. It might give you Knightmares.